Flavors: Wednesday, November 14th
I only have five more days to harass you about Thanksgiving ordering! You know I wait all year for these precious moments to nag you, in the honored tradition of my grandmother and many generations of Sicilian women before her. 
In this vein, I thought I'd take a picture of my nagging face, but I'm exhausted and look like crap today. So I Googled an image of "nagging", and found this:
.
…..and then this….
….then this…..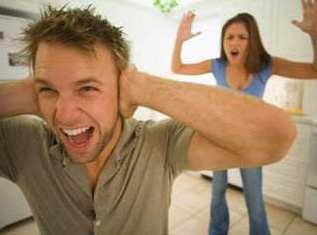 and finally….THIS.
I've learned two things tonight:
1. I will wear people down quicker if I throw my hands in the air, and wave them like I just don't care (or DO I?!?!)
2. If you don't place a Thanksgiving order, Gordon Ramsey will come to your house and eat your soul.
I don't know about you, but I'm pretty scared right now. So, um, order and stay safe, people. And keep one eye open in case Gordon Ramsey comes to kill us all.
Butternut Spice: Butternut squash cake, vanilla buttercream, candied spiced pumpkin seeds, butternut squash seed oil
Pear Mascarpone: Pear cake, mascarpone buttercream, pear chip
The Siobhan: Chocolate cake, bourbon butterscotch buttercream, bourbon butterscotch drizzle, chocolate chips
Pumpkin Pie: Pumpkin cake, vanilla buttercream, crushed all-butter pie dough
2 Notes/ Hide
tiffco303 reblogged this from robicellis
robicellis posted this