Flavors: Monday, January 28th
So this week we have to shoot the cover for our upcoming cookbook, because THIS didn't get approved.
I see that, I get hungry for cupcakes. Apparently, I'm the only one.
Fortunately our photographer/friend Eric Isaac is doing a pretty amazing job so far, even with the (hopefully temporary) moratorium on nudity in our book. I can't show you any photos yet - you're just going to have to wait til October 17th like everyone else (sorry, Mom) - but if you follow me on Instagram, you'll occasionally get behind the scenes pics of Eric setting up shots, or sous photographer Fernando teaching me about lighting, or me figuring out what I want to order for lunch (not actual pictures of my lunch though- that's just annoying).
Other exciting news today- IT'S MATT'S BIRTHDAY!!!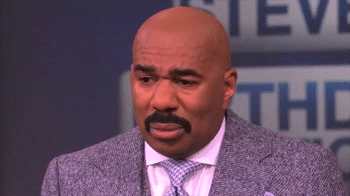 We'll be celebrating with a romantic birthday dinner catered by the same people who catered our wedding over six years ago:
Not even kidding about that a little bit. White Castle is synonymous with romance. If you can't score reservations for our one night only pop-up dessert restaurant at The Owl's Head for Valentine's Day, you may want to consider calling White Castle to see if you can score a reservation over there. That's where Matt and I would be if we didn't have to work that night (though once we finally get home there may be a little romantic late night slider eating competition in bed, followed by a few minutes of cuddling, then probably telling Matt he needs to go sleep on the couch and he's never allowed to eat White Castle again).


And speaking of Valentine's, we're going to start taking orders for V-Day delivery come Wednesday (we're also taking Mardi Gras orders right now via email if that's your thing). AND we're about 99.9% set on our menu of plated desserts based on our cupcakes that were inspired by plated desserts! BEHOLD- VALENTINE'S 2013 AT THE OWL'S HEAD!
First Course: Pear Mascarpone
Mascarpone panna cotta, roasted pear compote, spiced pear chip

Second Course: The Noah
Apple galette, goat cheese mousse, roasted candied bacon, bourbon brown sugar sauce

Third Course: Car Bomb
Jameson whiskey, Bailey's Irish Cream & Guinness stout opera cake, Guinness beer nut praline

Wine pairings courtesy of The Owl's Head- contact them for reservations ASAP, as the place is super small and is already filling up!
Now for today's cupcakes- one of my favorites, Pecan Potato Chip, is back after a lengthy hiatus! It's so good it might bake you explode…..WITH JOY!!!
The Ebinger: Chocolate cake, chocolate custard buttercream, chocolate fudge, chocolate cake crumbs
The Hinsch: Chocolate malted cake, vanilla buttercream, malted chocolate sauce, homemade malted milk balls
Blueberry Cobbler: Vanilla cake, blueberry syrup, vanilla buttercream, wild Maine blueberry compote, brown sugar streusel
Pecan Potato Chip: Pecan potato chip cake, vanilla buttercream, roasted pecans, crushed potato chips, salted butterscotch