It's Time For Vendy Nominations!
There are five days left for you to nominate your favorites for the 2011 Vendy awards, and we want to pressure you all into doing our bidding!!!!!  If you really loved us, you would…….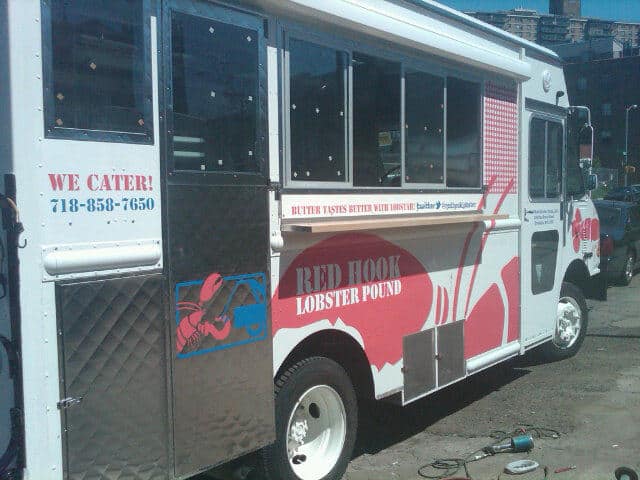 Image courtest of NY Street Food
First, of course, is the Red Hook Lobster Pound truck, home of not only the greatest lobstah rolls in the entire freaking world, but also THE WHOOPIE PIES!!!
THIS PUPPY WANTS HIMSELF A VENDY!!!
The whoopies sort of feel like the red headed stepchild to the cupcakes, even though Matt and I keep telling them how wonderful they are and how we really do love them something awful.  So even though the nomination would be for RHLP and their ridiculously delicious food, I think it would help the whoopies self esteem a little bit- knowing they were on a winning team and didn't need the cupcakes' help.  Look at that little guy up there.  Won't you please throw a nomination out there and help him feel good about himself?
And this one has nothing to do with us, but you need to put this in your mouth NOW:
That, NY, is a shaved ice from Wooly's on Centre Street, and we love them so bad it hurts.  Frozen desserts are my weakness, and this is without question one of my absolute favorites.  Follow them on Twitter to find out where you can cross paths with them- you guys are going to thank us so much for this.
And though they have no shot in hell of securing nominations- I still think the meat cart on 86th and 5th in front of Citibank in Bay Ridge and my taco lady on 60th and 4th in Sunset are the two best carts in NYC.  Seek them out…..absolutely nothing is more delicious at 2am. Trust me.
2 Notes/ Hide
awwallsna likes this
robicellis posted this