Flavors: Wednesday, June 6th
I think I've finally discovered my destiny. And that destiny…..is for me to be big in Japan.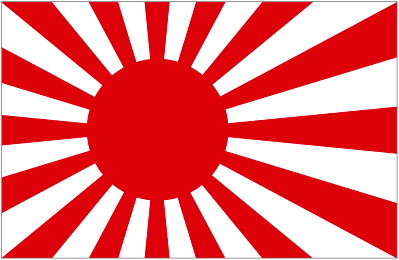 Over the past few months we've been doing some pretty heavy thinking here in the Robicelli's household. We've been letting our little mom & pop grow organically for the past few years, sort of seeing where it takes us, keeping ourselves open to new opportunities, and allowing ourselves to make changes that best suited our customers. We always said that we wouldn't consider opening another store or anything major like that until the kids were in school. Time moves fast, because that happens this September.
I've been doing tons of research this year- writing about 10 versions of a business plan (that changes every day), talking to potential partners and investors, and all in all determining the best way to go about achieving our ultimate goal: making millions of people happy. 
Then a few weeks ago, I read this article about different flavored snack foods all over the world. Further investigation led me to learn that my favorite candy in the whole world, KitKat, has like, a billion different varieties in Japan. Seriously! Orange KitKats! Red Bean KitKats! Soy Sauce KitKats! I mean, that last one sounds like it would be totally gross, but still!
Mind blowing revelations like this meant that more digging was needed, and I needed to stop researching industry trends and growth patterns and study important things, like finding out why did I not have access to caviar-flavored potato chips, yuzu glazed Kentucky Fried Chicken or 100 flavors of KitKats. Turns out that in Japan, they're apparently totally obsessed with both "limited edition" and "off the wall" flavors. And though KitKat just so happens to be the #1 candy in Japan, they're not the only company who subscribes to this method when doing business overseas.
Behold such wonders as:
Salty watermelon Pepsi! 
Salami Doritos! Other flavors I've found: Anchovy & Garlic, Clam Chowder, Teriyaki Mayonnaise, and "Krazy Mixed Up Salt and Steak Special Flavor"
Beef tongue Cheetos!
Balsamic Vinegar Pringles! (also found Marinara and French Onion Soup flavors)
And this is just the stuff I could find picture of on NapaJapan.com, which is quickly becoming my favorite site because you can order all of these things. And because flavors in Japan change so much, their inventory changes every week or so. 
I think it's obvious that the Robicelli's could be the biggest thing to hit Japan since Anvil (I bet you thought I was going to make a Godzilla joke here, didn't you? Well I didn't. Because THAT'S RACIST).
So call us, Japan! What can we do for you guys? Yuzu honey cupcakes? Ume plum and sea salt ice cream sandwiches? Calamansi caramel brownies? Or maybe you'd like something like these:
Clockwise from front: Triple Chocolate Raspberry, Tres Leches, Peach Melba, Ebinger
Triple Chocolate Raspberry: Chocolate cake, ganache, chocolate raspberry buttercream, fresh raspberry, ganache & raspberry drizzle
Tres Leches: Three milk soaked brown butter cake, dulce de leche buttercream, caramel shards
Peach Melba: Brown sugar cake, mascarpone buttercream, peach compote, raspberry jam
Ebinger: Chocolate cake, chocolate custard buttercream, chocolate glaze, chocolate cake crumbs
These cupcakes, plus brownies, whoopie pies and more, are available at Robicelli's at DeKalb Market, and select Robicelli's retail partners. Availability is determined by individual location.