Flavors: Friday, March 22nd
We had so much fun this past Tuesday at Choice Eats, and hope all of you who came did too! Now that this one is in the books, it means that we have officially kicked off the food event season for 2013, and you need to start planning which ones you're going to spend your hard earned money on. And OF COURSE you guys are most interested in the ones Matt and I will be appearing at….RIGHT?!?!?!?!
First up: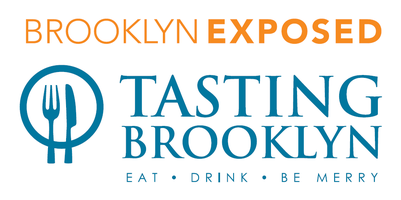 We'll be back for our third installment of Tasting Brooklyn on April 16th at the Green Building. If you're kicking yourself over missing the awesomeness that Choice Eats brought, this is just the event to get you over that.  In addition to us, there will be food & drinks from Allswell, The Clover Club, Fletchers BBQ, Stone Park Cafe and more- including two of my all time personal favorites, ALC Alimentari and Tchoup Shop.  There's only a few tickets that are still available, so I would order them immediately. IMMEDIATELY I SAY! Like right this very second!
Next one that I can officially announce is….
We are returning to Tasting Table's Lobster Roll Rumble! We did this one two years ago and are so so SOOOOOOO unbelievably stoked to be back.  This one is a little "pricey" (God I hate that word so much), but it's worth every single damn penny. If you're looking for the most epic friend's night out or can't afford to party in the Hamptons this summer, this is your next best bet. Because:
1. You get all the damn lobster rolls you can eat for two whole hours. TWO WHOLE HOURS. And we're not just talking local favorites Red Hook Lobster Pound or Lure Fishbar either. We're talking lobster rolls from Maine (The Clam Shack, Cousin's Fresh Maine Lobster and more), Boston (B&G), out east (Lunch Lobster Shack), Virginia (Ford's), Chicago (Little Market)……even San Francisco (Waterbar). If you have ever had a dream where you were trapped in a clam shack and could eat all the lobster you could possibly dream of- that dream has come true.
2. You can drink all you want for THREE whole hours! Because what goes better with getting yourself sick off lobster than getting completely stinking drunk!
3. You can eat all the desserts you want to counteract all the alcohol you've drank, including whoopie pies from yours truly.
****************************************************************************
We've also got several more events coming up which are going to change your entire damn life, but I'm saving those for another post. It's HARD coming up with new material for these blogs every day out of just cupcakes and brownies and whatnot! I can't be writing about just them and otters all the damn time!
Banoffee: Banana cake, toffee pudding, mascarpone buttercream, toffee shards
Tiramisu: Espresso soaked cake, espresso ganache, mascarpone buttercream, cocoa powder
Blueberry Cobbler: Vanilla cake, blueberry syrup, vanilla buttercream, blueberry compote, brown sugar streusel
Hazelnut Kiss: Chocolate hazelnut cake, Nutella buttercream, roasted hazelnuts