In the five years we've been in business, I've always juggled about 900 things at the same time. This week I'm finally getting close to heading down to Disney World and getting myself cloned (you KNOW Disney has that technology hidden away somewhere).  I've been terribly behind on updating this blog and keeping you all in the loop on various projects — here's why:
#1: THE BOOK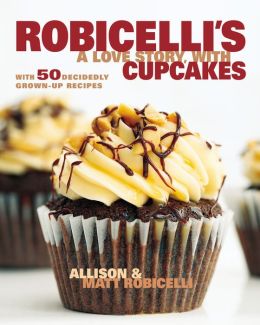 It has a cover and a layout! It's like so freaking close you can already buy a copy!!! However, it's not really done yet — I'm currently in the stage where I get to read through the entire book with a fine toothed comb looking for spelling errors, typos, and making sure all the recipes are correct.  I'd always wonder how books ended up with mistakes with all those smart people involved in the publishing process.  Now that I've been through it myself, I am honestly surprised there are not more mistakes in all the books we read.  Matt and I are stressing out trying to make sure there are none in our book, so we're putting in extra hours and snorting a lot of espresso grounds to keep us on point.
When I'm not twitching, vomiting and gouging at my own flesh with a red pen, I've been doing lots of advance press for the book, meeting magazine editors and giving them the two minute pitch about how I'm the greatest person ever and they should buy my book.  It's like speed dating, which I'm awful at. I was awful at dating period.  Only reason I got Matt to marry me was I got him drunk (that story is in the book!).  Plus, as regular readers know by now, I'm Catholic, and being proud of yourself is a HUGE sin.  So I've been doing a lot of meeting important people saying things like "Eh- I'm alright I guess.  I mean, you should buy my book and all.  There's a lot of other books though that are really good, too. I guess mine's pretty ok — you can write about it if you want.  I don't want to force you or anything.  I mean, not like I'm going to be totally devastated or anything if you hate it!  Because, you know, I'm totally a big girl and not freaking out even a little about the acceptance of my peers! That's me — Mrs. Cool!".  (please buy my book)
#2: Writing For CNN
That's right, I wrote something for C-N-f***king-N! And I totally forgot to post it here because I'm an idiot. So here it is! Read it!  And if you like the piece, know that we're still not done with our fundraiser to help Moore, Oklahoma.  We didn't want people to forget us after Sandy, and we absolutely cannot forget either Oklahoma, or the men and women of Team Rubicon who are rebuilding their town like they did for us.  Make a donation — even $10 is spectacular — and help us inch towards our goal of $15,000 by the fourth of July.
#3: Writing for Medium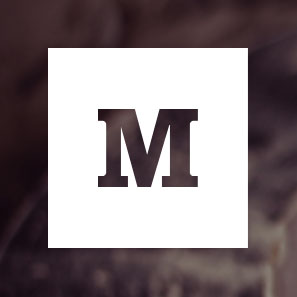 Medium is brought to you by the inventors of Twitter and Blogger, and is being heralded as "The Future of Online Journalism",  And for some reason they offered me an actual honest to goodness biweekly column, where my stuff gets looked at my editors and goes through multiple drafts and I get paid and everything.  So my A-game is going to be over there, and the poor syntax, grammar, and punctuation you've grown to know and love will be staying right here on our Tumblr.  

Thusfar I've written four articles for them, including a thorough takedown of the Googa Mooga debacle (is it just me or does that already feel like it happened forever ago? Though I still have all this bottled water in my apartment…..).  If you haven't had the chance to read them, here they are!
Cupcake Wars 4.23.13
Letter to a First Time Father 5.6.13
What Tourists Need To Know About NYC 5.17.13
The "Great" Googa Mooga 5.24.13
#4: More Writing

I'm working on three other writing projects right now.  There's so much writing going on that I finally bought a new laptop last week to replace the one that has been dying a slow painful death for months, and still haven't had the time to switch all my crap over.  I don't want to forget to do it and lose all the MS Paint classics I've got stored on this thing.
I don't even remember why I drew this, but it gives me unending joy when I accidentally stumble across it.
#5: Sesame Place
You know you're stressed when you think picking up and hightailing it to Sesame Place with two young sons will be relaxing. Within 6 hours of our "vacation" we had an emergency room visit. Oddly, still more soothing than being home.
#6: Stuff I Can't Tell You Yet
Don't you just HATE it when I pull this crap? You should! But part of my job is working really hard on projects that I have to sign non-disclosure agreements and various other legal forms, and when those things become the center of my universe, I end up having nothing to talk about when I sit down to write the Tumblr.  Long term gain, short term loss.  Sorry.
#7: Baking Stuff
Like whoopie pies that are showing up from here to Montauk! Brownies! Loaf cakes! And of course, the cupcakes!
Bailey's Cheesecake: Bailey's chocolate cake, Bailey's cheesecake buttercream, chocolate cake crumbs
Banoffee: Banana cake, toffee pudding, mascarpone buttercream, homemade toffee shards
The Ebinger: Chocolate cake, chocolate custard buttercream, chocolate fudge, chocolate cake crumbs
Horchata: Horchata cake, pudding and buttercream, cinnamon sugar rice krispies