This Week's Menu, and Paying it Forward
Today marks our two week anniversary, and already we've been hit with more surprises than I can count. We didn't think that we'd be this busy, what with building a commisary/shop on the least trendy part of the least trendy commercial strip in not-trendy-and-proud of it Bay Ridge. Yet every day, we've gotten a steady stream of mechanics from one of the nearby service centers who have become obsessed with Stumptown coffee and our cookies, stroller-pushing parents looking for something to reward themselves with for surviving the holidays, tourists from Long Island, New Jersey and beyond who have been driving in just to see us. Really, we can't believe anyone would drive over an hour just to grab a box of cupcakes, but you guys are hardcore out there and we love you for it. (and if you're driving from far away and are going to make the trip for Christmas dessert, PLEASE don't forget to preorder, because it would kill me if you came all this way just to get shut out of what you wanted.)
We've also been surprised that our book was named one of the ten must read cookbooks of 2013 by The Huffington Post.  Some other sites, like First We Feast, gave us that honor as well, but sites like First We Feast are run by the cool boys from college who go out partying every night, who Instagram all the awesome dinners at hotspots they go with with their equally awesome friends, who exist out on the fringes of the mainstream. The Huffington Post, on the other hand is pretty much the official news dealie for all of freaking America. ALL OF FREAKING 'MURICA.
In many ways we're still shocked that the book is a real tangible thing, out there on bookshelves across the world, being purchased and read by people we didn't personally beg to do so.  We didn't set out to write the best cookbook of the year — funniest cookbook ever, yes, but best? That's supposed to be for people like Daniel Boulud and Michael Anthony.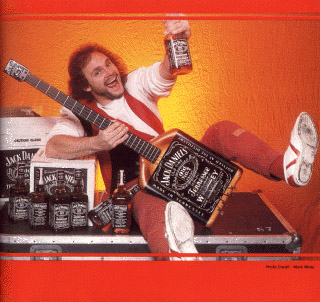 I have no idea how he got to be the chef at Gramercy Tavern, either. Maybe they were impressed by this?
So to everyone who thusfar has bought the book, championed it to their friends, and purchased as a holiday present to keep spreading our buttercream and the story of that time I was asked to leave the Staten Island Mall by a 15 year old boy in an elf costume — THANK YOU. If you haven't bought our book yet, you can grab one from Amazon, a local bookstore, or come visit our shop at 9009 5th Ave in Brooklyn and Matt and I will sign one for you! We'll write whatever personal sentiment to your loved one you'd like for this holiday, or draw pretty much anything you feel is appropriate for your friends (read: lots of penises).  
As big as those last two things are, the biggest surprise of all happened the past Saturday.
I didn't see any of this happen — I was busy baking — but a woman who didn't leave her name came in to buy a few things for herself. When she was done, she said that in memory of Sandy Hook, someone she never met did a random act of kindness for her. Then she handed our weekend manager some money and said "Every time a child comes in today, take the price out of this until it's all gone".
How nice is that? Dozens of children got to have cupcakes, cookies, pies and more this weekend, completely for free. 
In conjunction with the Verrazano Rotary Club and Bay Ridge Cares, we've been collecting unwrapped toys for children in Coney Island who are still affected by the damage of Superstorm Sandy, and for patients at the Children's Hospital at Montefiore Medical Center.  Matt and I will be taking the same cash amount that woman dropped to us out of our own pockets, and heading to some of the shops close to us to buy toys for these kids.  While normally we encourage you to shop small (personally we're huge fans of Kaleidoscope here in Bay Ridge), this time we encourage you to attempt to get as much bang for your buck as possible — the more toys we can collect, the more children we can make happy. Within 4 blocks of our shop are some great discount stores where you can stock up:
Century 21 Home Store: 87th Street between 4th & 5th Avenue
DII: corner of 87th Street & 4th Avenue
Donna World: 86th Street off 5th Avenue
TJ Maxx: corner of 86th Street & 5th Avenue
We encourage all of you — go to one of these shops, see how much twenty or thirty bucks will get you, and come drop off that sack of toys with us. To show our appreciation, we'll give you your choice of a cup of coffee or a cookie, completely on the house. 
While you're dropping off toys? Pick up one of the many delicious things on this week's menu. Note that the shops we wholesale to will also be getting items from this list, so if there's things you'd like to see them stock, ask them!
Cupcakes
Eggnog: Eggnog cake & buttercream, nutmeg
Hansel: Gingerbread cake, white chocolate pudding, speculoos buttercream, white chocolate dipped gingerbread cookie
Elvis: Banana cake, peanut butter buttercream, candied bacon
Hot Buttered Rum: Rum spiked butterscotch soaked cake, hot buttered rum buttercream and drizzle
Port Poached Pear: Pear cake, vanilla buttercream, port poached pear slice
Chocolate Candy Cane: Mint chocolate chip cake, mint buttercream, crushed candy canes
Coquito: Coconut rum soaked cake, coconut buttercream, toasted sweetened coconut with lime zest
ON SPECIAL (limited availability rotating throughout the week)
Riskreme: Cardamom cake, Norwegian rice pudding buttercream, candied roasted almonds
Creme Brulee: Vanilla cake, vanilla custard buttercream, caramelized sugar
Fruitcake: Rum & brandy soaked fruitcake, vanilla buttercream, candied kumquats, dried fruit, pomegranate seeds
Brownies
Classic Sea Salt

Chocolate Orange

Nocello — made with Italian walnut liqueur and roasted walnuts
Whoopie Pies & Cookie Sandwiches
Classic Vanilla Marshmallow Whoopie Pies

Eggnog Whoopie Pies

Car Bomb Whoopie Pies - filled with Bailey's buttercream and Jameson ganache
Cookie Whoopies - chocolate chip cookies filled with Nutella and marshmallow
Christmas Smores - homemade gingerbread cookies, ginger ganache, toasted homemade eggnog marshmallow
Cookies
Chocolate Chip Cookies

New Jersey Cookies - sweet corn & fresh blueberries
Coconut Cream Macaroons - gluten free

Gingerbread Men

Pistachio Cannoli Cookies - orange zest
Dark Chocolate Almond - brown butter, sea salt
Breakfast & Tea Cakes
Banana Bars - banana chocolate chip streusel, salted caramel
Cinnamon Bun Gooey Coffee Cake - cream cheese icing
Gingerbread Loaves - with or without fresh cranberries

Brown Sugar Sour Cream Mini Bundt Cakes
Pies by the Slice (rotating availability)
Sweet Potato Pie

- honey whiskey butterscotch

Cranberry Meringue 

- housemade fresh cranberry curd

Chocolate Cream 

- dark chocolate budino, mascarpone chantilly, chopped Belgian chocolate

Creme Brulee 

- almond flour crust (gluten free)
Individual Meyer Lemon Tartlets - port wine simmered bing cherries
For whole pie orders, please give us 24 hours notice
Cakes by the Slice (rotating availability)
Chocolate Hazelnut Cheesecake

 

- praline crust, gluten free

Cranberry Cheesecake

 

- fresh cranberry orange compote

Lemon Blueberry Cheesecake

- lemon wild Maine blueberry compote

Sticky Toffee Pudding

- brandied toffee sauce
Milk & Cookies Layer Cake - brown sugar chocolate chip cake, mascarpone buttercream, crushed homemade chocolate chip cookies, ganache
S'Mores Layer Cake - chocolate cake, speculoos pudding, toasted marshmallow buttercream, ganache, graham cracker crumbs
Chocolate Chestnut Cake -

chocolate cake, chestnut mousse, chocolate chestnut buttercream, ganache, marrons glace
For whole cake orders, please give us 24 hours notice
Note that availability of these items is not guaranteed, and special off-menu items appear pretty frequently. Best way to keep up with what's going on is by following us on Twitter, Facebook, and Instagram.