Flavors: Monday, March 25th
Last Friday everybody's favorite website that we spend too much time on while we could be spending our time with loved ones or persuing a dream or hell even just outdoors, BUZZFEED, published a list of "The 33 Hottest Hunks of Broadway". Being a closeted musical theater nerd, and loving all shirtless men regarded of ambiguous sexuality, I totally clicked on through. And seeing as there were 33 of them, you'd figure at least ONE of them would be this guy:
If you are not a musical theater fan, this is Telly Leung, Broadway star, recording artist, and quality piece of tail (and coincidentally my best friend of 20 years, but that has NOTHING to do with this blog post which is totally 110% objective. Pinky swear).  And while this guy was on the list
…..which, you know, was enjoyable- and THIS guy…….
…which I TOTALLY don't have a problem with- and um….
….yeah, um….wow….uh….what are we talking about again?
Ok- point is there's no Asian guys on the list, and as many internet commenters have already pointed out-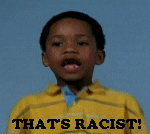 Now I'm not saying that Telly should be included just to hit some racial quota, but if random anonymous people on the internet can shoot their mouths off and guilt Buzzfeed about this, than why the hell not! EVERYONE should be doing this!
Or you could do something more constructive than randomly yelling online like a crazy person. Like maybe checking out Telly's album I'll Cover You (called "A Revelation" by Stagebuzz.com!), or treat yourself to a very fancypants night out at NYC's best cabaret and get tickets to see him next month at 54 Below.  Listen! It's good times!
But, you know, if you want to yell on the internet, I'm sure as hell not going to stop you. I mean, that's what it's there for! What better way to kick off a Monday than by getting your aggression out anonymously by lashing out at strangers!
You could also eat cupcakes to improve your mood. That would do, too.
CPB: Chocolate cake, peanut butter buttercream, roasted peanuts, ganache
Coconut Custard: Coconut cake, vanilla custard buttercream, roasted coconut
Matzoh Toffee: Brown sugar cake, vanilla buttercream, chocolate almond matzoh toffee
Lemon Blueberry Ricotta: Lemon cake, ricotta buttercream, lemon zest, wild Maine blueberries