Flavors: Wednesday, May 9th
Today is a landmark day in the Robicelli's household. We are now the proud owners of this (but in blue):
"What's the big deal!", you say? "It's just a couch!", you say? Well, this isn't just any old couch! This is the very first grown-up couch that Matt and I have ever bought in seven years of cohabitation! It's not from a garage sale, we didn't find it on the street, it doesn't have holes or stains we think we can conceal with a slipcover, totally ignoring the fact that the mere act of sitting causes slipcovers to slide right off a couch. 
After a 12 hour day, I stuffed myself right into that corner piece, put my feet up, and have not moved for two hours. Partially because it's so comfy, it's like laying down on a cloud. And partially because after a 12 hour day, I can't stand up again.
There's a good chance I'll still be stuck here tomorrow, meaning you'll also be able to find me screwing around on Facebook or Twitter. So keep me company as I do invoices and work on a creating a permanent Allison-shaped groove on this thing!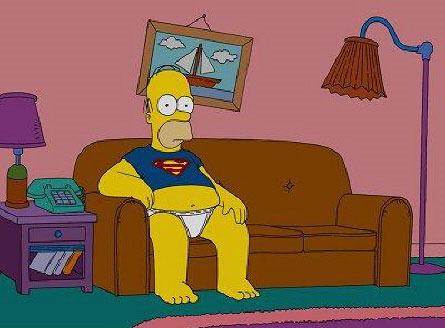 Not as sexy as this one though.
Or as sexy as these:
Clockwise from front: Bea Arthur, Wild Maine Blueberry Cobbler, Banana Nutella, PB&J

Bea Arthur: Black coffee chocolate cake, cheesecake buttercream, espresso ganache
Wild Maine Blueberry Cobbler: Vanilla cake, blueberry syrup, vanilla buttercream, blueberry compote, cinnamon streusel
Banana Nutella: Banana cake, Nutella buttercream, banana chip and hazelnut praline
PB&J: Vanilla cake, grape jelly, peanut butter buttercream, roasted peanuts
___________________________________
Cupcakes Available at:
Robicelli's at DeKalb Market: 138 Willoughby Street, Downtown Brooklyn 
Hom: Third Avenue and 88th Street, Bay Ridge
Crespella: 7th Ave off 9th Street, Park Slope
Blue Apron Foods: Union Street off 7th Avenue, Park Slope
Tazza: Clark Street off Henry AND Henry off Atlantic, Brooklyn Heights
Battery Place Market: 240 Murray Street, Goldman Sachs Building
Queen City Cupcakes: West Main Street, Patchogue, Long Island
_______________________
Whoopie Pies Available At:
Robicelli's at DeKalb Market: 138 Willoughby Street, Downtown Brooklyn 
Red Hook Lobster Pound: 284 Van Brunt Street, Red Hook AND Madison Square Eats
Tazza: Clark Street off Henry, AND Henry off Atlantic, Brooklyn Heights
Queen City Cupcakes: West Main Street, Patchogue, Long Island
_____________________
Brownies Available At:
Robicelli's at DeKalb Market: 138 Willoughby Street, Downtown Brooklyn 
Queen City Cupcakes: West Main Street, Patchogue, Long Island
Oaxaca Tacos: 250 4th Avenue- Park Slope Brooklyn; 251 Smith Street Cobble Hill Brooklyn; 16 Extra Place, LES Manhattan; 48 Greenwich Avenue, West Village, Manhattan